1
« on: January 14, 2013, 09:45:44 AM »
Moishe Markoff the Craig's List killer - he committed suicide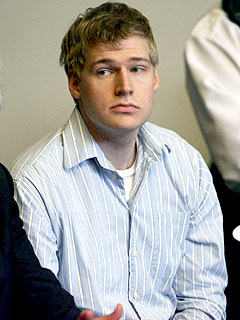 Investigators searching the apartment of Philip Markoff, the accused murderer now known as the
"Craigslist Killer," found a handgun and panties
belonging to the two victims hidden in a hollowed-out copy of the textbook Gray's Anatomy of the Human Body, two law enforcement sources told ABC News.
Markoff appeared to be
collecting women's panties, which investigators believe were "souvenirs" from his alleged victims
, two law enforcement sources said.
Police have asked anyone who may have been contacted by Markoff via Craigslist to come forward, and law enforcement sources told ABC News that detectives investigating the case are now fielding calls from other potential victims.
"There could be none,
there could be others
," Suffolk County District Attorney Dan Conley told "Good Morning America." "We're not interested in prosecuting them for massage services."
Jacob Gold Comments
A young Bubelah becomes sexually active at 12 yrs old. This hebrew was 24, and had a questionable past. The age old question is what happened between his first incident at 13 and the next 11 years.
Just how many children and women did he kill and rape?? There is a reason these fools fake suidcide ---- to avoid a monster on trial.
http://en.wikipedia.org/wiki/Harold_Shipman
..... another convenient suicide and closed coffin